We have always been a Manchester caterer who puts our clients first by going the extra mile to offer a bespoke dining experience that provides the quality, variety and style of food that will impress everyone who attends the event. We can combine our unbeatable hog roasts with a vast array of other dishes as part of buffet or a more formal meal as required. Our menus and catering capabilities offer the versatility that is required to provide superior mobile event catering in Manchester for any type of corporate event.
Varied corporate catering menus to suit all tastes
We are able to balance showcasing our signature hog roasts with broad-ranging menus that can be as varied as the occasion requires. As well as offering our classic crowd-pleasing hog roast sandwiches topped with a slice of crunchy crackling and a dollop of homemade apple sauce, we can also create diverse buffets, enticing party platters and impressive fine dining menus. We will design and create a menu that is befitting to the size and ambiance of your event and ensure that the style of the food we provide strikes exactly the right tone for your corporate event.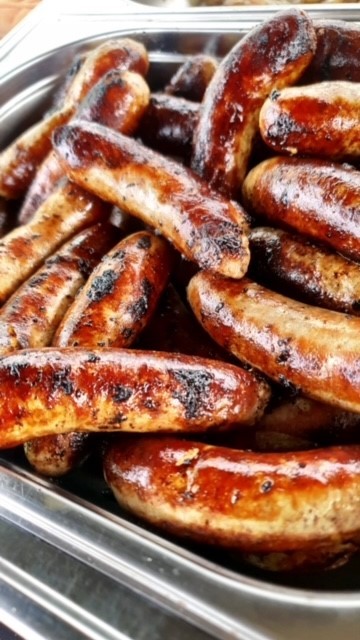 Although we specialise in supplying the best hog roasts in Manchester, we're sure that you will be pleasantly surprised by the scope of our menus and the variety of food that we can offer in conjunction with our beautiful pork. We can provide alternative slow cooked meats served with all their trimmings including beef, chicken, lamb and turkey, in addition to our own gourmet range of barbecue favourites. We will also ensure that any guests with specific dietary requirements are very well taken care of too, as we provide lots of vegetarian and vegan-friendly dishes, as well as gluten-free options.
We will also make sure that the way your food is served is just as suitable for your event as the content of your menu. We will bring as many events staff as are required to provide the type of service that you need, whether it be a front of house team to greet your corporate guests and provide a canapé welcome reception or waiting staff to provide full table service.
Fully flexible corporate event catering at any type of site in Manchester
Not only can we be incredibly flexible in the selection of dishes that we can prepare, we can also cater in any type of setting and for events that are both grand and intimate in scale. We can cater at business premises, conference centres, the grounds of any type of outdoor venue and all manner of open spaces anywhere in Manchester.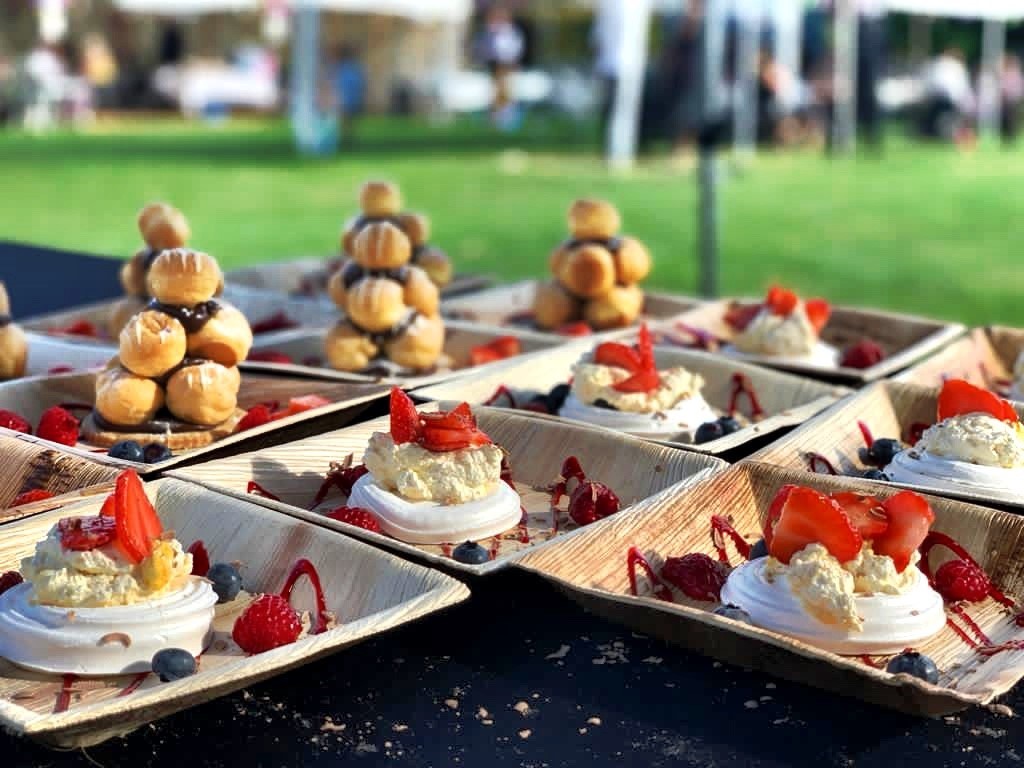 We can also provide large-scale catering at one or more venues that the same time, as we have a network of catering teams within the Manchester area who can be deployed to cater simultaneously at different sites. This is ideal if you have a large company with several sites in Manchester and you would like to organise an event for every site in the area at the same time.
Our customer service team are available via phone or email to talk you through any aspect of our corporate event catering services, and we are always here to advise you on which type of menu would work best for your event, your guests and your budget. If you have already decided on what you want, you can complete the simple query form on our website and we will be happy to provide you with a very competitive, no obligation quote for a unique corporate catering package that offers the quality and attention to detail that you require for a price that your business can afford.